Veteran & Business Owner Adam Roosevelt runs for Congress in Virginia's District 8
Can you share a little about your background and how you got started?
My career in politics started when I was a child negotiating my way out of trouble. The neighborhood I grew up in was quite unpleasant while run by Gangs and government system dependency. I developed a sense of savy survival skills honing in on navigating street politics to survive which overtime matured into a groomed political foundation by way of military service and international tours via my military career. From their I went on to run for office and sit on committees using my reputation to enter global political arenas throughout the world.
Which Republican or conservative thinkers inspire you both past and present?
I've been a free thinker and rebel for most of my life. My role models have been less than what you'd expect from the traditional response. I would say my favorites have been Alec Baldwin and I'm not sure he was republican yet I took his debates as republican as you can get. I've come to understand that the Republican Party focuses on the lower man which in return solidifies the reason for the republican principles (I.E. independent responsibility, less government, capitalism, and economic prosperity in exchange for hard work and commitment to achieve the freedom we all set course to achieve).
Are you more of a Stalwart Registered Republican, Libertarian or other with respect to your political thought process?
Other. I've served in the military so no category fits to be fair. We live in a different world. Driven by discipline yet loyal to the core. I'm a military republican with values that align with the original framework of conservative.
What do you see as the single most important thing you can help with?
I can be the fixer behind the scenes for any problem the party faces.
How do you plan on getting the word out there to increase the vote?
Given the current pandemic, all we can do is use the information provided to call delegates to vote and support our campaign to re-elect the president.
Any favorite quotes? Motivational, humorous or otherwise...
If you want peace prepare for war.
Anything additional you'd like to add?
I'd say the reason I ask supporters or voters to vote for me is because I aim to represent those in our party who are unheard of yet unique and will not only contribute to their leadership development I will contribute to them becoming global competitors fighting for conservative rights.
How can we vote for you?
You can vote for me at the 8th District convention and support financially here for our RNC Delegate Campaign
https://secure.anedot.com/virginia-convention-delegates-2020/roosevelt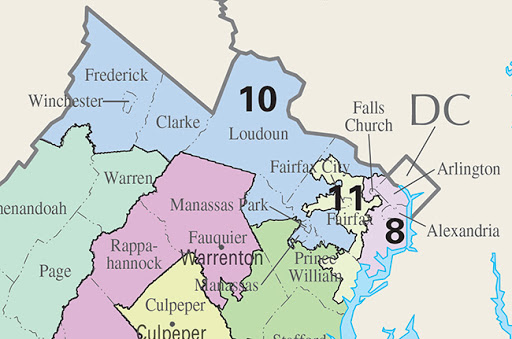 Related Terms: Virginia, District 8, 2020 Congress Election, Republican, Alec Baldwin, Adam Roosevelt, Mark Ellmore, Jeff Jordan, Heerak Christian Kim, Mike Webb, Donald Trump, Buckingham County, Caraline
County, Essex County, Nelson
County, Westmoreland
County, Donald Sternoff Beyer Jr., Who should I vote for?
The American Political Magazine for those in their right mind!
Main Index:
Sub Index:
© 2020 - 2023 Luxury Chamber Media Group