BLUE BROWARD AND WHY IT REMAINS SO BLUE
by Frank A. Ruffolo
In less than a century, an area mostly unfit to live in, has been turned into the permanent home of close to 2 million people, and the winter residence of tens of thousands more. Today's Broward County is very much a product of the industrial age. The sun, sand, and sea have been here for millennia, but the roads, railroads, and seaport are new additions that have vastly transformed the area's landscape.

Some have described this 1323 square miles as a paradise, others as New York's Long Island with palm trees. From Broward's pristine beaches to its vast expanse of Everglades wetlands, the county transitions effortlessly from million-dollar homes on the Intercoastal to subsidized housing in Fort Lauderdale. There is also a growing LGBTQ community within the county, along with groups of naturalized U.S. citizens from Latin America, the Caribbean, Canada, Europe, and Asia.
More and more frequently, many within these disparate groups are calling attention to their progressive positions on social issues such as abortion, gun control, and universal health care, all of which are at odds with the majority of residents in the rest of the State.
This disparity of economic levels and social viewpoints naturally places Broward residents into three major voting blocs: Democrat, Republican, and Independent/NPA.
Fifty years ago, Broward County was solidly Republican, but now, it's solidly Democrat. This dramatic shift is regularly attributed to the large migration of middle- and upper-class transplants and snowbirds from liberal Northern states, wanting to escape high taxes and harsh winter weather. This influx presents a perfect explanation of the indelicate question: Why is a Yankee like a hemorrhoid? Well, if you come down and go back up, you're okay. But if you come down and stay down, you're a pain in the ass.
As time passed, progressive socialists infiltrated all levels of local government, including school boards, schools, and universities, since they generally start indoctrinating their propaganda into society with the youth.
As an example, let's compare voter registration statistics from 2015 to the present.

So, who is responsible for these dismal statistics? Most will attribute them to the natural order of life—people move in and set up a demographic, and so it goes. I, however, attribute this slow metamorphosis to the leaders of the Republican Party in Broward County, the powerful Executive Committee Board better known as BREC. But the leaders of BREC are not alone in responsibility—the Republican Party of Florida (RPOF) holds part of the blame.

Current BREC players are Chairman George Moraitis, Vice Chairman Tom Powers, Treasurer Jeff Brown, Secretary Nancy Cook, State Committeeman Richard DiNapoli, and State Committeewoman Michelle Merrill. These are the leaders of the pack. However, the statistics would not be possible without the approval of the committeemen and women who have been elected to represent their individual districts. All of them are participating in one way or another in the breaking down of this political club into more of a social one.
Several years ago, I was a committeeman and one of BREC's Sergeants of Arms. During my tenure, I watched attendance at BREC's meetings go from a standing room only group of over 100 attendees, to only 50 or so. Now, there are so many fewer committeepersons, that many districts in the county are not even represented in the organization. And those members who do attend seem only interested in the free coffee and cookies. When the meeting's over, they rush home to watch Sean Hannity on TV.
But BREC wouldn't be as effective in its malfeasance without a friend in a pretty high place. That position belongs to Florida Senator Joe Gruters, chairman of the Republican Party of Florida.
How did this happen? I will begin with State Committeeman Richard DiNapoli and Praetorian Consulting Group, a company retained by BREC to send mass emails out to voters. DiNapoli is known to have contacted a Democrat running for judge to see if he would be interested in having Praetorian send emails to a mixed voter database for his campaign. The fee for this service was $500. He subsequently lost his bid for office.
Refusing to allow this initial rebuff to stop them, BREC's board members went on to try to sell email access to other candidates running for office. While this practice is not illegal in itself, Republican Party bylaws state that party members must not collude with opposing political parties for mutual gain.
But it gets better. When party members complained about this practice, pressure was put on them to stop their criticism. In December of 2017, Case no. CACE-17-019487 was filed in the Seventh Judicial Court of Broward County by a prominent attorney and former chairman of the Republican Party of Broward County. The case alleges that an unknown "John Doe" owned a website that threatened his family and clients by publishing false and defamatory statements. Although the defendant is identified only as "John Doe," the Yahoo email account associated with the case is registered to BREC Treasurer Jeff Brown.
Further threats were made to other prominent Republicans and their families in Broward, including the former legal counsel to BREC. This attorney was forced to resign from the board as well as from BREC itself, to protect his family from potential harm. In addition, my source for most of this information has also experienced the wrath of BREC's board of directors. While trying to organize public political events, this individual's venues and sponsors were repeatedly threatened and told in no uncertain terms not to associate with him. All names in these instances must remain private since there are ongoing investigations, with possible future litigation.
Let us not leave out current BREC Chairman George Moraitis from this saga. As bad as it is that George has to know about Praetorian Consulting Group and their work for the organization since he needs to approve and sign their checks for ongoing payment, he invited Democrat Robert Runcie, Superintendent of the Broward County School system, to speak at a BREC meeting right before the last gubernatorial election. It was said that he did this as a political favor.
This report will now conclude with the participation of Joe Gruters, current chairman of the RPOF, in further weakening the tenuous hold of the Republican Party in Broward County. When written formal complaints were submitted to the RPOF about the actions of Mr. DiNapoli, Mr. Gruters appointed a new head of the Grievance Committee before those grievances were even addressed. That new head is…wait for it…Richard DiNapoli. Shockingly, it has also been reported numerous times that Mr. Gruters told prospective candidates that if they wanted to be elected in Broward County, they should run as Democrats.
Let's review. Yes, the Democrat Party in Broward has an overall advantage due to voter registrations. However, the underlying corruption in the Republican Party has spread apathy among Republican voters in Broward County, which can possibly be considered as voter suppression. A perfect example of this voter indifference was demonstrated in the gubernatorial election of 2018, when Republican Ron DeSantis received less than 65,000 votes out of 253,208 registered Republicans in the county.
This is why Broward remains so blue.
Frank A. Ruffolo is an internationally known published author and investigative journalist who resides in Broward County. Information for this article was taken from the Broward County website and the website of the Broward County Supervisor of Elections. Due to ongoing investigations, the names of other sources will not be divulged.
Keywords: Broward Corruption, BREC, Broward Republican Committee Exposed, Florida Politics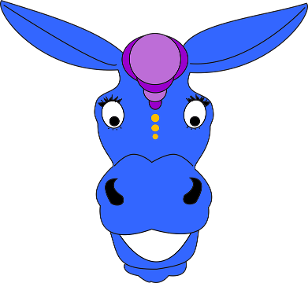 The American Political Magazine for those in their right mind!
Main Index:
Sub Index:
© 2020 - 2023 Luxury Chamber Media Group
Republican Magazine
- The American Political Magazine for those in their right mind!
© 2023 Luxury Chamber Media Group