Take the Trump Challenge 2024
How Many of Your Friends Like Donald J. Trump's Facebook Page vs. Biden's?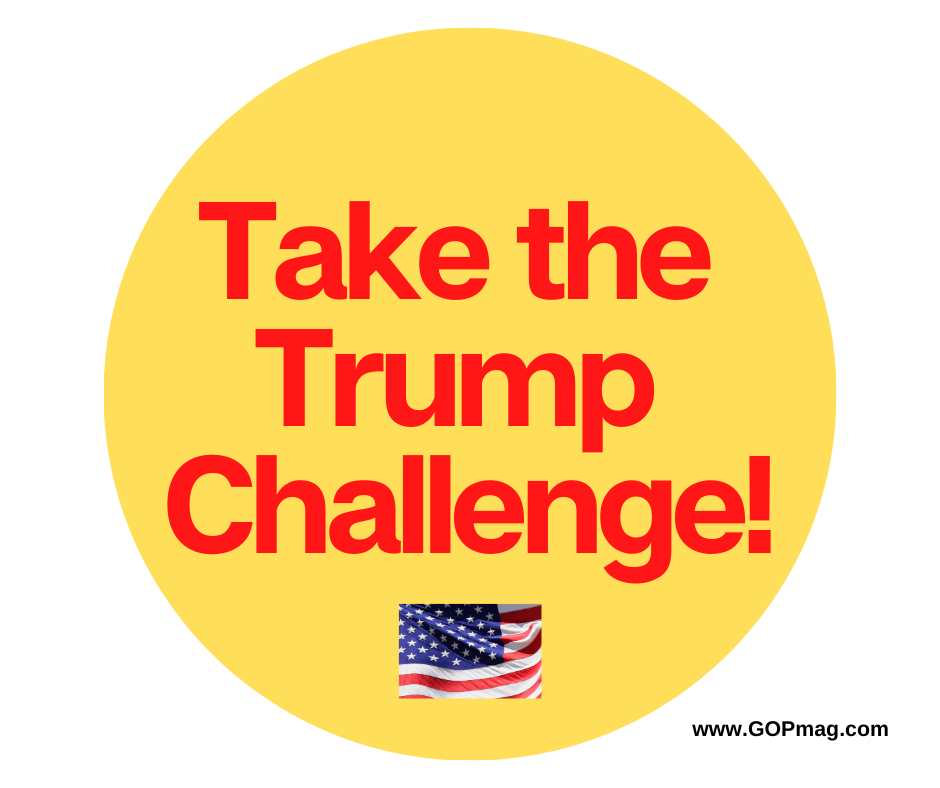 Permission is granted to copy and use the above meme for facebook posts!
Take the Trump Challenge!!
Copy and repaste on facebook: How many of your friends like Donald's J. Trump's page and how many likes Joe Biden's page?
My results are: Trump 970 and Biden 67
The American Political Magazine for those in their right mind!
Main Index:
Sub Index:
© 2020 - 2023 Luxury Chamber Media Group